Our Mission
Our mission is act as an Anatomical Cooperative, where you can share your experience in the anatomy lab.
We encourage teachers, technicians, assistants and especially students of anatomy to publish their dissections, anatomical techniques, models, videos, PowerPoints or wherever nice work's made in the Anatomy Lab.
Our current assistants and many of our students will be the base for the next generation of anatomists, histologists or embryologists. We invite them to initiate their speciality with us.
Welcome, and we hope that you will be part of this project and promote this way of cooperative integration of the morphological community soon.
Institutions that have sent works to global.anato.cl
————————————————————————————–
 Nuestra misión
Nuestro objetivo en global.anato.cl es  actuar como una Cooperativa anatómica, en donde podrás compartir en forma abierta y gratuita numerosos trabajos con la comunidad científica y alumnos de nuestro país y del extranjero. Dándo la posibilidad que todos puedan aportar con sus experiencias.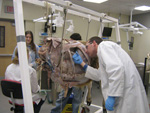 Incentivamos a los Docentes, Técnicos, Tesistas, Ayudantes alumnos y Alumnos de  pregrado a que publiquen sus trabajos de disección, técnicas anatómicas, modelos,  videos, animaciones u otro tipo de trabajo anatómico.
Nuestros actuales Ayudantes y muchos de nuestros actuales Alumnos  serán  la base que se transformará en los futuros anatomistas, histólogos o  embriólogos de nuestras Universidades, los invitamos a que inicien su carrera morfológica junto a nosotros.
Sean muy bienvenidos y esperamos que formen parte de éste proyecto  y promuevan esta forma de integrar en forma Cooperativa a la gran comunidad científica morfológica.
Instituciones que han enviado trabajos a global.anato.cl